I have big goals, really big goals, for both the short and long term. And I've selfishly decided to list some of these goals here in public because I know that if others can see (and perhaps even laugh at and judge) them, then I'll work even harder to accomplish them. If you think that you, or someone you know, can help me achieve any of these goals, I'd love for you to contact me. If you think my goals are absolutely ridiculous, impossible, unrealistic, etc., I'd love for you to contact me as well. Why? Because I honestly love hearing from doubters; they only add fuel to the fire. (Don't believe me? Read this post…or this one.)
So, without further ado, here are some of my goals.
Short Term (Within 1 Year) Goals:
Attain a literary agent and a publishing contract.
Have at least one meaningful conversation with at least one person within my realm of influence per week.
Spend time with God, through prayer and the Word, every day.
Become an adjunct writing professor.
Go on a physical walk with God everyday.
Amass 12+ publishing credits in 2021.
Long Term (1+ Years Out) Goals:
Become a #1 New York Times Bestseller
Become a #1 New York Times Bestseller for three consecutive months.
Win an Oscar for Best Original Screenplay, Best Writing Adapted Screenplay, and Best Picture.
Found and lead a media conglomerate that rivals the likes of Viacom.
Win the Pulitzer Prize for Fiction.
Pay off my student loan debt.
Earn my living through writing full-time.
Lifetime Goals:
Become the best version of myself—spiritually, physically, mentally, etc.—that I can possibly be, and continually help others to do the same.
Use the media, and especially the writing medium, to calibrate America's moral compass.
Live a life of purity in mind, body, and spirit.
Be a godly role model in all that I do.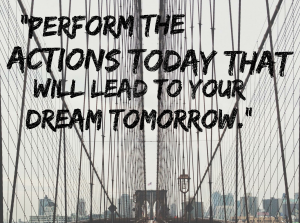 I'll remind you that the above goals are just some of the many goals I have. Once again, if you think you can help me achieve any of them then don't hesitate to contact me. If you think these goals are absolutely ridiculous and would like to tell me how crazy I am, then you too should contact me. I'd love to hear from you.
Completed Goals:
Start at least four times for The King's College's men's basketball team by the end of the 2017-2018 season.

Started the entire season.

Made The King's College's Deans List for the Fall 2017, Spring 2018, Summer 2018, Fall 2018, and Spring 2019 semesters.
Graduated from The King's College in May, 2019 (at 19-years-old) with a 3.8 GPA or better.
Got accepted to a UK postgraduate creative writing program. (Was accepted to Lancaster University for their MA in Creative Writing program.)
Realigned myself under God and His rule. Started taking my faith as seriously, if not more so, as I do my creative writing. (2018-2019)
Achieved a 4.0 GPA in my MFA in Writing program for the first quarter (July-September, 2019).
Maintain a 4.0 GPA in my MFA in Writing program throughout the second quarter (September-December, 2019).
Launched a particular website I'd been working by the end of March 2020 (Check out The Young & Rising here).
Maintain a 4.0 GPA for the entirety of my MFA in Writing program.
Failed Goals:
Have everything set in place to start shooting a feature film (which I've already written and will be directing) in the late spring/early summer of 2020.
Launch a particular website I've been working on by the end of January 2020. (Ended up getting it by March 2020. Check out The Young & Rising here)