I'm going to do this "About Me" section in two different ways.
First, the traditional and expected "About Me": 
At twenty-two years old, J.P. Pressley is a graduate of Lindenwood University's MFA in Writing program, the Writer's Assistant to Daytime Emmy nominated filmmaker Dui Jarrod, an Assistant Editor for a top content marketing agency, and an incoming adjunct professor at The King's College in NYC. With experience helping the likes of both award-winning screenwriters and Broadway actors develop their scripts, Pressley has also been guest lecturing at various colleges and universities between his home state of Minnesota and his adoptive state of New York since he was in undergrad.
Now, the REAL "About Me":
Let me ask you a few questions: Have you had people tell you that you can't do things? Have you been in the hospital more times than you care to count? Have you been subject to various forms of racism? Have you endured severe injuries? Have you ever battled personal demons you just couldn't let others know about? I have. I'm only twenty-two years old, but I've experienced all this and more. More importantly, I've overcome all this and more. And I seek to help others do the same. My name is J.P. Pressley, and I'm a twenty-two-year-old striving to do one thing: live up to my fullest potential on this earth. Due to and even in spite of my vast array of life experiences, the pursuit of this goal has resulted in a number of blessed opportunities. For example, a love of entrepreneurship and disdain for being laid off at the age of six (yes, six…that still stays with me) led to my starting an ice cream cart business at the age of eight. Years later, my obsession with basketball and willingness to do whatever it took to prove wrong the doctors who
told me I shouldn't play
led to my being a two-sport college athlete (had to add track into the mix…short distance only, of course). Now, my focus has one again shifted as I pursue my solitary albeit macro goal. 
I'm seeking to make a positive impact within the entertainment and business industries through, among other things, creative storytelling and entrepreneurship. Primarily with the written word and filmmaking.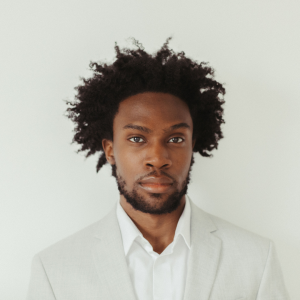 When I die, I want to die empty—that is to say, I don't want to have any gas left in my tank. I want to unleash all of my potential upon this world, leaving the grave high and dry. That's why I've worked on my creative writing literally everyday since February 1, 2018, why I've started
The Young & Rising
, and why I continued working in film part-time amidst going to school full-time for my now completed MFA in Writing. I'm doing and will continue to do everything I can to make this desire a reality. Want to help me along this journey? Feel free to
contact me
! Want to watch from afar? Keep checking back in, or even
subscribe
and follow me on
Instagram
,
Twitter
, or
Facebook
. Either way, I truly appreciate your taking the time to learn a little about my young workaholic self. 😁 Be blessed!